Walking and Listening: Podcasts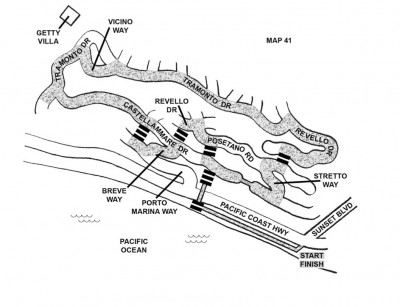 Hello, my name is Sarah and I'm a podcast listener. While binging on audio, I realized that by some cosmic alignment two of my very favorite programs featured Stairwell's-appropriate episodes this week. On the locally-produced 99% Invisible, host Roman Mars and producer Sam Greenspan met with stair-aficionado Charles Fleming (author of our Field Trip #3 prize Secret Stairs: East Bay) for a Los Angeles stairway walk.
Fleming began walking the streets of LA in an attempt to regain strength and stave off back surgery, discovering a number of pedestrian-friendly passageways in a city taken over by cars. Fleming has mapped over 500 stairways throughout the neighborhoods of LA, frequently leading groups of people on the specific walks he's crafted.
The pleasure and rarity of walking in such a auto-dominated urban area is captured perfectly in Ray Bradbury's 1951 short story "The Pedestrian", a futuristic media-dominated world where one man (a writer) is the lone pedestrian in the entire city. Serendipitously, this week's episode of Selected Shorts features the story read by Jamey Sheridan.
I highly recommend listening to both of these podcasts — beyond the two episodes mentioned here — at all times. Night and day. While walking up and down stairs. [SH]
Image: Walk #41 from Secret Stairs, the route Greenspan followed with Fleming. Credit: Charles Fleming.